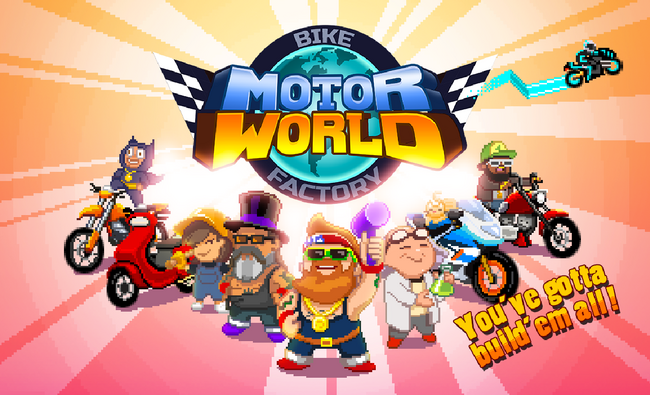 This is the unofficial wiki for the Motor World Bike Factory game on iOS and Android created by OhBiBi Download it now!
We're just getting started, so feel free to help out by adding to the pages!
This game is a clone of the Motor World Car Factory game, but made with bikes. So far it has only the basic features, but the newer features are sure to come in the future.
Special Event
Outlaws event is currently active
Contents
Items
Mystery Cards
Random Events
Quest

Game Terms
Game Features
Known Issues
Patch Notes
Requested Features
Tutorial
Links
Ad blocker interference detected!
Wikia is a free-to-use site that makes money from advertising. We have a modified experience for viewers using ad blockers

Wikia is not accessible if you've made further modifications. Remove the custom ad blocker rule(s) and the page will load as expected.